Polyversal Battlegroup: UN Peacekeepers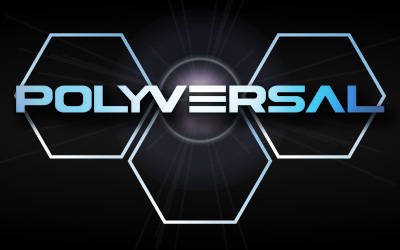 Design: Ken Whitehurst
Development: Byron Collins
Cover Artwork: James Masino
Combatant Tile Artworks: James Masino, Bruno Werneck
Graphic Design: Byron Collins, Carl Olsen
Now Available!
This product, CEW00011 is a standalone Battlegroup with miniatures and Combatant Tiles. This group is available as an option for any of our Polyversal sets with Battlegroups, or, individually.
"Polyversal is a tabletop miniatures game that puts you in command of an army set in a plausible-future Earth."
Features
The Polyversal UN Peacekeepers Battlegroup is a perfect complement to the Polyversal base game. This expansion adds models from several manufacturing partners including Hawk Wargames (TT Combat), Plasmablast Games, and Dark Realm Miniatures. These miniatures are mostly 6mm in scale with the exception of the two Ares walkers which are 10mm. The set also includes pre-designed Combatant Tiles for use with each model with amazing artwork by James Masino and Bruno Werneck.
New to miniatures gaming? Boxed sets like this expansion include everything you need to add more miniatures to Polyversal with pre-designed Combatant Tiles for gameplay.

Do you love great sci-fi artwork? We hired concept artist Bruno Werneck (Tron: Legacy, Thor, Star Trek, Titanfall) and artist James Masino (The War Co. Card Game) to bring Polyversal to life.
Fantastic Rules Support from Collins Epic Wargames
Components
6/10mm Miniatures forming one Unique Battlegroup Expansion for the UN: UN B "Peackekeepers". See complete miniatures list below and photo.
Combatant Tiles for each of the miniatures included (9 total Combatant Tiles).
UN Objective Tile.
Miniatures Included (w/Tiles) - UN Peacekeepers (See Photos)
40x Peacekeepers (Industrial Infantry, Dark Realm)
3X Ghizar Recon APCs (Plasmablast)
3X Phestorm AA Variant (Plasmablast)
3X Encegon Heavy Tanks w/Twin Plasma Gun (Plasmablast)
2X Maarghast Heavy Assault Tanks w/Twin Heavy Plasma Gun & Missiles (Plasmablast)
2X Ares Battle Walkers (TT Combat)
Note: Miniatures are unpainted, unassembled.
More Information
Currently there are no reviews for this product. Share your opinion with others, be the first to write a review.
Your cart is currently empty
Subtotal: $0.00